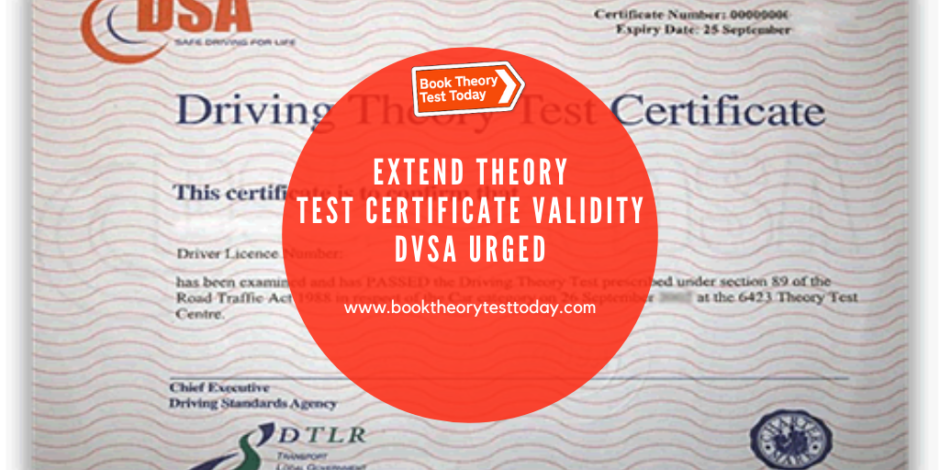 Less than a week into 2021, the UK was plunged into a third national lockdown. Once again UK theory test and driving test centres have been shutdown. As a result of the latest lockdown, many learner drivers will see their theory test certificate validity expire, leaving them unable to take their practical exam.
Driving instructors across the UK are urging the Driver and Vehicle Standards Agency (DVSA) to extend theory test certificate validity to prevent student drivers from facing a 'huge injustice' amid national lockdown 3.0 in the UK.
The CEO of RED Driving School, Ian McIntosh, said that the DVSA is creating more problems for itself by adding to the backlog of candidates waiting to sit their practical driving test.
Theory Test Certificate Validity Extension Petition Launched
In an effort to protect theory test certificate validity for thousands of learner drivers across the UK, insurance firm Marmalade recently launched a petition. The petition was started after research showed that a collective £1.1 million was wasted on expired theory tests since the first lockdown in March 2020.
In order to take a practical driving exam, candidates must have a valid theory test certificate. However, a theory test certificate is only valid for two years.
Many learner drivers are waiting to resit their theory tests amid delays caused by the coronavirus pandemic.
Lockdown 3.0 has once again led to all driver testing being suspended. During the first lockdown, approximately 400,000 practical tests were delayed, while tests were further delayed during the second lockdown in November 2020.
The delays have resulted in thousands of learner drivers missing their original practical test appointment and their theory test certificate validity expiring prior to securing a new practical test date.
Theory Test Certificate Expiries During Lockdowns
A Freedom of Information request submitted by Marmalade revealed that 49,543 theory test certificates expired in the first two national lockdowns, while a further 14,000 are set to expire in the latest lockdown.
Meanwhile, the government has refused to extend theory test certificate validity, sparking criticism from driving instructors nationwide.
McIntosh said: "The government's refusal to extend learners' theory test pass certificates is a huge injustice to learners unable to take practical tests due to the pandemic."
"The theory test certificate is currently valid for two years. We believe all students who passed their theory tests in April 2018 onwards should be allowed to take a practical test when the test centres re-open and the normal two-year expiry date should be extended," McIntosh added.
For many learner drivers, the theory test is expensive and hard to pass. Having done the hard work to pass, they're currently being denied the opportunity to take their practical exam because of centre closures and to add insult to injury, for many this means that their theory test certificate will become invalid before they can sit their driving test.
Forcing candidates to resit their theory test because their certificate expired during the lockdown is unfair and will only add to the backlog the DVSA already faces.
McIntosh said: "Extending theory test pass certificates will not pose a threat to road safety as the retained theory knowledge of 'COVID test passers' will still surpass that of the average UK driver."
However, the DVSA has argued that it would pose a threat to road and public safety, saying: "Drivers' road safety knowledge and hazard perception skills need to be up to date when they restart driving lessons and take their driving test."
CEO of Marmalade, Crispin Moger, said: "The DVSA should follow the example of Northern Ireland's DVA, which has extended theory test passes by 12 months."
"We [Marmalade] have previously launched a petition to ask the government to extend theory test certificates by three months to allow learners the chance to qualify as drivers as soon as it's possible, something which will also ease waiting times and pressure on theory test centres once they reopen."
Help Booking a Theory Test During Lockdown
If you need help booking a theory test during the UK's latest lockdown, get in touch with us. Once theory test appointment slots reopen, we can book a test on your behalf.
If you booked a test with us prior to the lockdown, stay in touch for regular updates.